KArlsruhe Liquid Metal LAboratory, KALLA
Warmly welcome at the web pages of Karlsruhe Liquid Metal Laboratory KALLA. With these pages, we want to give you an impression of our work.
Please do not hesitate to contact us, if you have any questions:
Our work focuses on the following topics:
Thermo-fluid dynamics und technology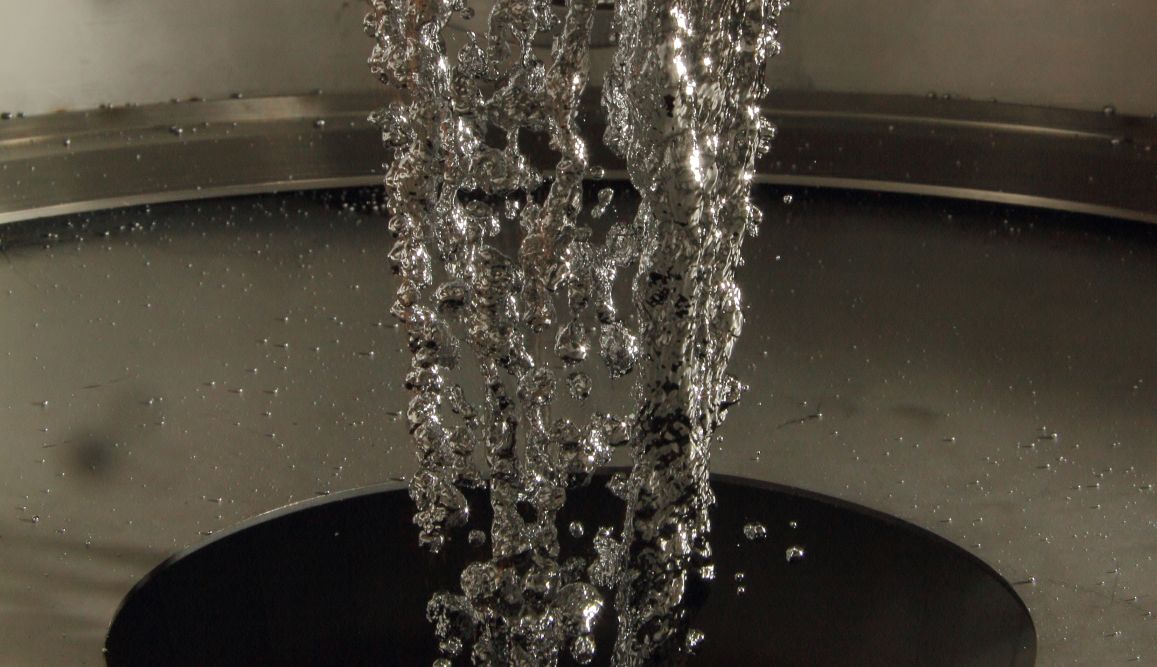 Within the framework of several projects, various experiments are carried out on the flow characterisation and heat transfer of so-called liquid metals flowing through generic or complex geometries. As a possible field of application, for example, the heat transfer to liquid metals in concentrating solar thermal power plants is being investigated.
Lead, lead-bismuth, sodium and indium-gallium-tin are used as experimental fluids. To carry out the experiments, the KArlsruhe Liquid metal LAboratory (KALLA) develops and operates liquid metal loops from laboratory to demonstration scale. This also includes state-of-the-art process control, data acquisition and measurement technologies adapted to the requirements of the liquid metal technology.
High temperature heat storage and process technology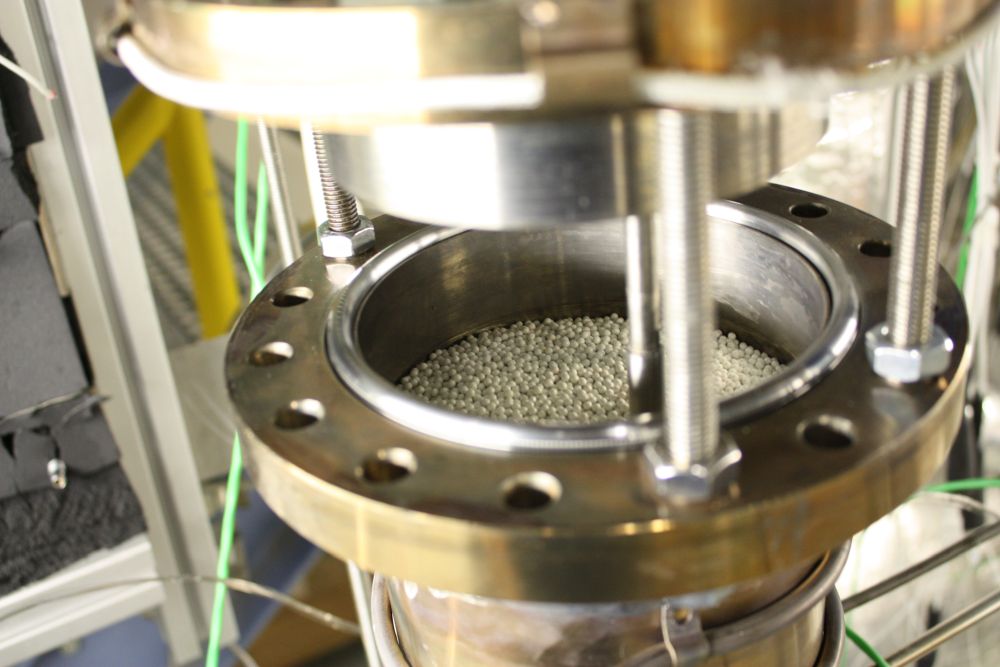 Their special material properties and outstanding heat transfer characteristics make liquid metals promising heat transfer and process fluids both for chemical high-temperature processes and for use in high-temperature heat storage systems. At KALLA, besides reactor and apparatus concepts being researched for this purpose, bubble and fluid dynamics are being investigated and innovative high-temperature processes are being implemented on a laboratory scale.
To ensure that these processes operate independently of a fluctuating, renewable energy supply, high-temperature heat storage systems can be used, such as those already operated in concentrating solar thermal plants. The use of liquid metals allows heat storage at temperatures beyond 600°C. At KALLA, heat storage systems based on liquid metals are being developed and implemented for this purpose, from theoretical concepts and numerical simulations to pilot-scale demonstrations.
Are you interested in a research stay in our facility? We are an infrastructure of the H2020 project StoRIES and therefore, you have the possibility to visit us via an application for a Trans National Access. Please contact Dr. Klarissa Niedermeier for further information (klarissa.niedermeier∂kit.edu).
Head of Department:
Prof. Dr.-Ing. Thomas Wetzel
Tel. +49 721/608-46447
thomas.wetzel∂kit.edu